when i found my second born in shards, i didn't see a broken creation but pieces that will be reborn into something larger, bigger, more magnificent.
where does this longing to combine cloth and clay come from? is it the joining of polarities, hard with soft? is it the long, long history of both cloth and clay as cultural bread crumbs? is it the way fire transforms malleable clay into something able to stand on its own, all the while retaining the imprints of previous encounters with hands and objects? the way flexible, pliant cloth develops more body, more sinew when embellished and manipulated and when going through fire, is totally and absolutely transformed into an entirely different way of being?
is it the resourcefulness people long before me have shown when gathering clay and cloth and shaping it into something functional, useful, and necessary? do cloth and clay represent the resiliency i've seen in so many people i've known along the way who start out to make something beautiful with their life, then when things go awry for reasons out of their immediate control, they gather up the pieces and mend, patch, and piece together to make something perhaps even more beautiful?
is it my affinity for place – more specifically, the south – where my life has known, both firsthand and through retelling, red clay and cotton fields? is it even closer – does it have to do with some of my daddy's family being well known potters and my mother's mother and so many women before her were avid quilters?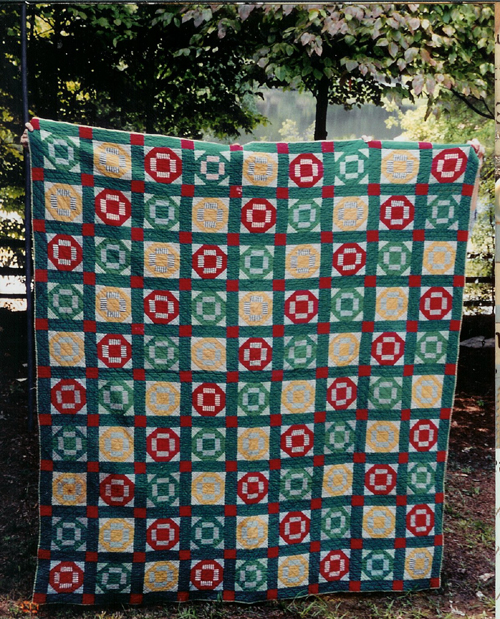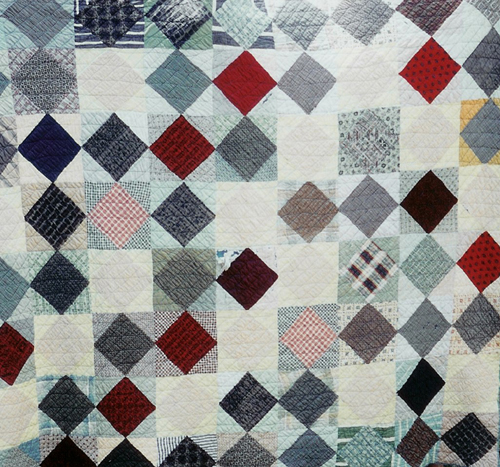 whatever it is – whether one specific thing or an amalgam of many, one thing is for sure: clay and cotton are my tara.