this is just not doing anything for me . . . except possibly contributing to the fall funk. which is, of course, not good. (the funk or the contribution) when i launched this one, i looked forward to something marvelous appearing. this was going to be the most amazing experience, my breadcrumb trail out of the fall funk forest. i would write books about this. people would name their children after me. but this is not intuitive work, this is not (i hope) from any deep well of knowing or enlightenment. this is just plain random. and moving. desperate, uninspired, random motion, that's all.
sigh.
i don't like it any more than my camera likes focusing on the grid of that delicates bag.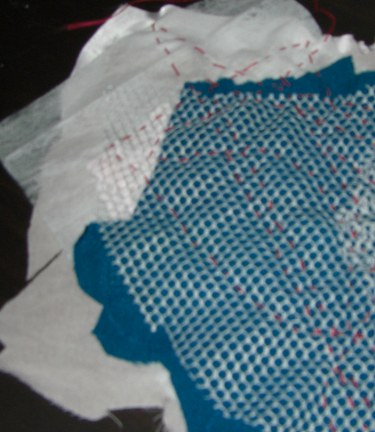 the layers are kinda' cool, but it's definitely sorely lacking in other ways. ways i hope will soon make themselves known because right now, the back is the best.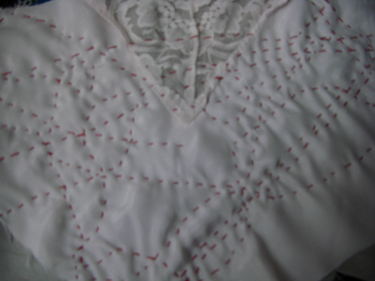 and that's not saying much. not saying much at all.